Real Money Deposit Guide for Gamblers
An important consideration for players at online gambling sites is the methods available to deposit funds to their account. When making online casino real money deposits players want to be able to complete transactions quickly and easily while knowing that their funds and financial information are safe and secure. Methods available to make deposits vary from casino to casino and are an important factor when selecting an online betting site.
Casino Real Money Deposit Methods
There are many different options available for players to make real money online casino banking deposits. Some methods allow for making deposits only while others will allow users to withdraw funds as well as to make deposits. Most reputable online casinos offer a variety of deposit options for players to choose from so they can select the method that works best for them. Real money deposit options fall into 3 broad categories which we discuss below.
Credit, Debit & Prepaid Cards
Credit cards, debit cards and prepaid cards are all very popular methods for making online deposits to casinos. So what's the difference between these types of cards?
- Credit Cards: Most online casinos accept major credit cards as a means of deposit. The most well known and widely accepted credit cards are Visa and MasterCard but many betting sites accept other cards as well. When you make a deposit using a credit card you are essentially borrowing money from the bank that issued the card at a certain interest rate. Credit card deposits can be made quickly and as stated they are widely accepted. Their only drawback is that users are charged interest and there may be some transaction fees involved. There may also be a minimum and maximum deposit limit.
- Debit Cards: Debit cards are another popular method for making deposits at online casinos. They differ from credit cards in that a debit card is linked directly to the user's checking account. Deposits made are immediately deducted from the user's account so that there is no need for the money to be repaid. Visa and MasterCard are two debit cards that are accepted by most casinos but there are others. Some transaction fees may apply and there will likely be some minimum and maximum deposit limits.
- Prepaid Cards: Prepaid cards are similar to debit cards except rather than being linked to the user's checking account a prepaid card is pre-loaded with a specific amount of money. This enables players to deposit funds without having a credit card or a bank account. Using a prepaid card is a good way to set a limit on the amount you will gamble with. Visa and MasterCard offer prepaid cards and there are many other options out there such as Paysafecard.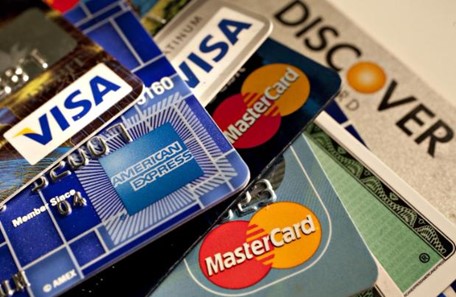 E-wallet
An e-wallet is an online account used to electronically store money and conduct transactions online. Probably the best known e-wallet is PayPal. This method of deposit is extremely popular at online casinos as transactions are usually completed almost instantly. When a speedy transaction is required e-wallets are a great choice. While PayPal is the most widely known and is accepted at many online casinos there are many other popular e-wallets that players can use such as Neosurf, Trustly, ecoPayz and MiFinity just to name a few.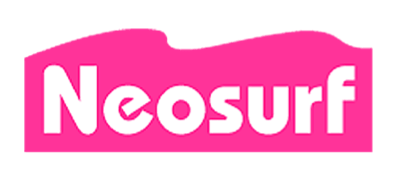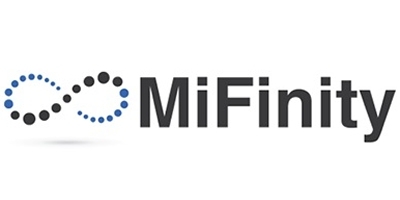 Bank Transfers
Depositing by bank transfer involves taking money directly from a user's account and depositing it to the casino's bank account. This requires that the casino and user exchange bank account details so that the transaction can be completed. Sometimes referred to as wire transfers, bank transfers are often employed when large sums of money are being deposited and withdrawn. This is also a good method for those who don't want to use a payment device or special account. Banks take every precaution to protect these transactions and ensure that the user's data and funds are safe and secure. The biggest drawback to bank transfers is that they are subject to "banker's hours" and can sometimes take several days to complete.
Real Money Casino Security
A major concern for players at online casinos is how secure is their money and financial data. Reputable casinos use the latest data encryption technology to ensure transactions and financial data can't be viewed or accessed by others. SSL (Secure Sockets Layer) is generally used which is the same as that employed by major banks. Many casinos will have a SSL logo posted on their site to show they have a secure encryption method in place. Using any of the methods discussed here to deposit to an online casino is as safe as completing any other transaction online.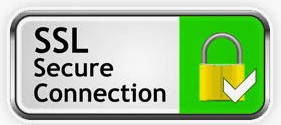 FAQ
What is important when selecting a payment method?
The most important consideration when selecting a payment method is security of your money and data. Speed and ease of use are other factors to think about when selecting a deposit method.
Which methods are more safe & secure?
The methods for deposit discussed here are all safe and secure when dealing with a reputable online casino. Data encryption methods are employed and in some cases, depending on the particular method used, insurance is provided.
Can I gamble for real money in my country?
If online betting is legal in your country then you will be able to gamble for real money. Online gambling laws vary from country to country so it is best to check before you deposit and begin to play online for real money.
What is the fastest method?
With the exception of bank transfers, the methods of deposit discussed here are all relatively fast and transactions are generally completed within minutes. Deposits made using e-wallets are probably consistently the fastest and occur almost instantly but credit cards, debit cards and prepaid cards are usually almost as fast.